THE MOST UNUSUAL AND UNIQUE WEDDING VENUES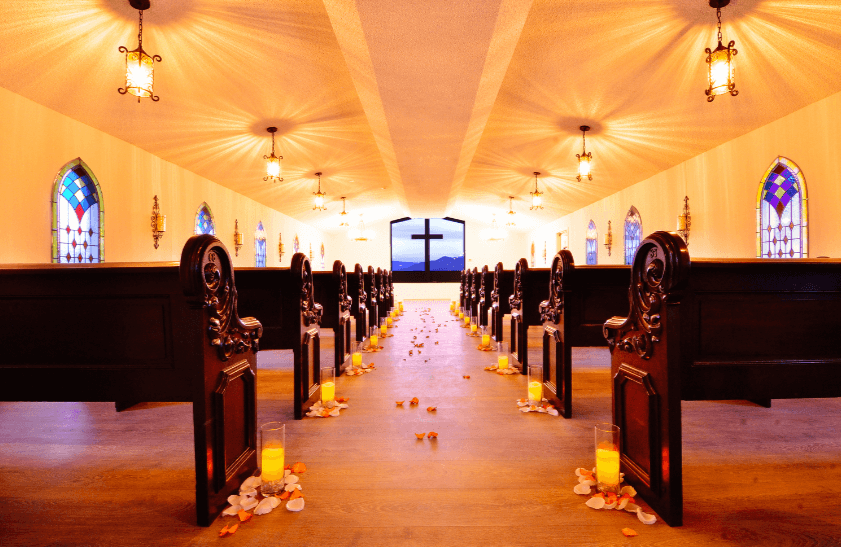 Having your wedding at church or an outdoor wedding is nothing short of beautiful and warm heart-felt. Thinking of it though, how would it feel hosting your wedding in an unusual and unique wedding venue? At first one would be doubtful that the invited guest wouldn't love it but on a second thought, it's worth the short. Sometimes beauty is seen when we step out of the comfort zone and explore new options. I don't mean have a wild wedding venue but try a new venue which will awe your guests.
There are plenty of unique venues where you can host your wedding and still have a great time despite disobeying the usual wedding venue routines. Breaking monotony is just what guests need to have them experience a non-forgettable wedding ceremony they attended. There's a wide variety of wedding venue setups to settle for where you'd like to celebrate the best day of your life. This can either be at a museum, an extraordinary chapel, in an abandoned building, on a boat, national parks or in a botanical garden. The choice is all yours.
The beauty with unusual and unique wedding venues is that they give you that wonderful sensation that you can have your wedding anywhere. It brings out the inner fire in you to be daring enough to experiment new locations and they never disappoint. In the case of abandoned buildings, you have the freedom to decorate it and give it your desired look. As for natural setups such as botanical gardens and national parks, they have a weakness of just being perfect. With a natural appearance for your wedding background, there's no stressing much on decoration as nature itself is beautiful enough. In a situation where a wedding's venue is the museum with a huge elephant/dinosaur skeleton is priceless. History and antique surroundings give weddings an old yet modern look that kind of transcends into the past and present.
Chapels are sacred places. Weddings are sacred too. If it has always been your dream to have a church wedding, having the venue at a chapel on the rocks or in a sanctuary is as fulfilling as any church wedding. There are various uniquely designed chapels which are perfect for weddings and their surrounding is breathtaking. For example, Cardedeu by EMC Arquirectura in El Salvador, Prayer Chapel by Gensler in LA, Chapel of St. Lawrence by Avanto Architect in Vantaa, to mention but a few, are some of the chapel venues to look out for. It's like they were built for weddings only.
All this chapels are located in unusual places and their design is a wonder on earth. Each architecture involved in building the chapels had a motive behind each look of each chapel. With magnificent building designs, e.g. the chapel at Finland, Turku Ecumenical Art Chapel by Sanaksenaho Architects, has a warm receptive interior whereas the exterior is made of shiny copper, this chapels are great wedding venues. Another worth the mention is Forest Chapel in Japan by Hironaka Ogawa. Its name got from the design of the steel tree-like branches that spread out just like on a natural tree. From the view of things, there are plenty of places to host wedding celebrations apart from the usual church and outdoor wedding venues.